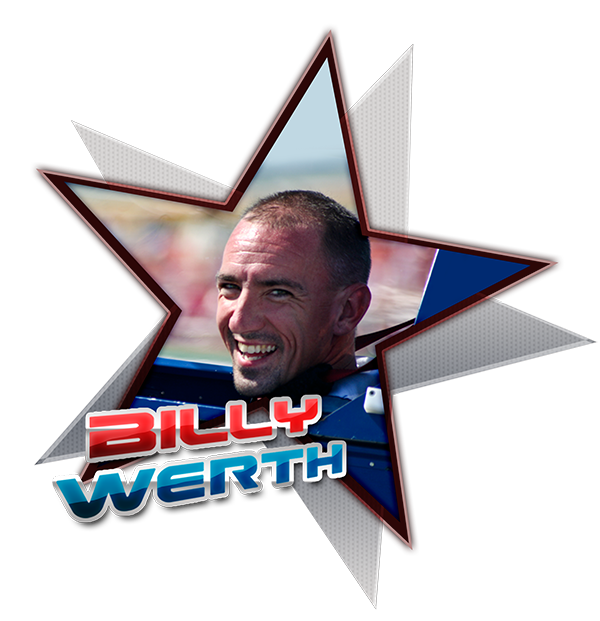 Billy Werth
Owner / Pilot
Growing up in an Air Force family, Billy has been around some sort of airplane his whole life. He started flying in 1988 and graduated with a Bachelors Degree in Professional Aviation Technology from Indiana State University in 1994. In 1992 he started teaching aerobatics and has been hooked ever since. In 1997 he graduated from Undergraduate Pilot Training and started flying the KC-135R for the Air Force Reserves. He was hired by Chautauqua Airlines in 2001 and is now a Captain on the Embraer 145, based in Indianapolis. Billy has over 6000 hours of flight time in 20 different aircraft, with 600 of it teaching folks how to fly upside down.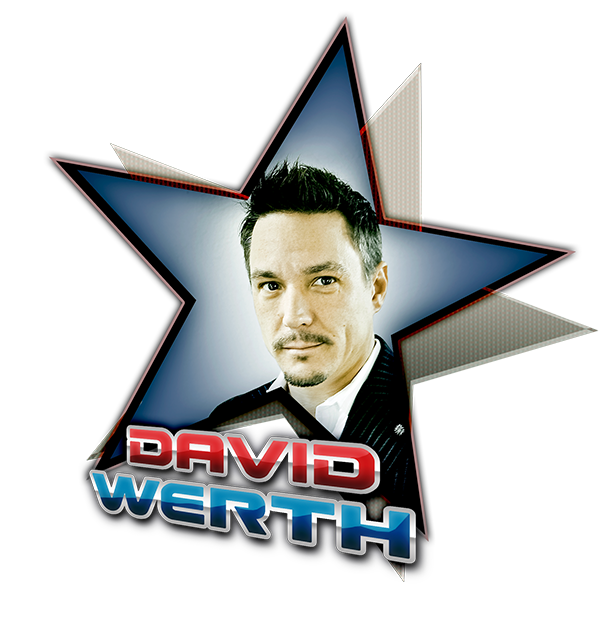 David Werth
Marketing Director / Stunt Racer
David is Billy's younger brother and is no stranger to airplanes or adventure. He attended college at the Art Institute of Fort Lauderdale in Florida and graduated with a degree in Advertising Design in 1993. After working for several years in print design he ventured out on his own and opened his own company, IDEAS Design, Inc. in 1997. In addition to running his busy web design company, now located in Albuquerque, NM and fulfilling his marketing director duties for Grayout Aerosports he manages to make time for his thrill seeking hobbies; snow boarding, mountain biking, motorcycle racing, and the latest adventure… stunt racing his motorcycle up against his big brother Billy on the runway. With his creative style and perpetual enthusiasm David fits in perfectly with the Grayout crew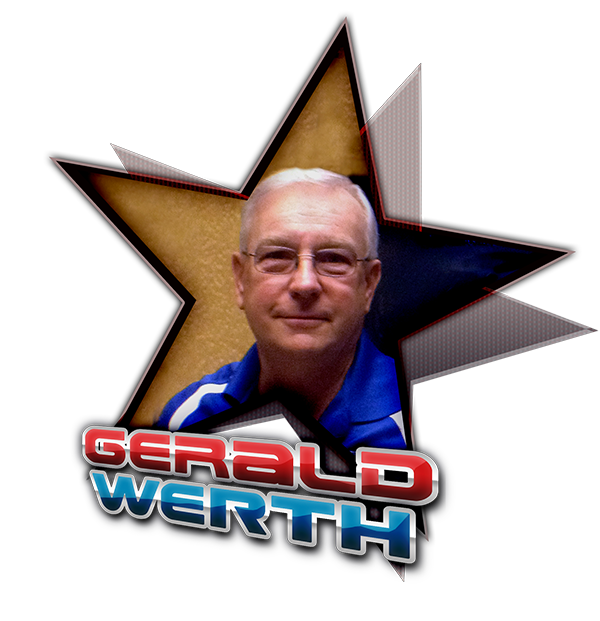 Gerald Werth
Crew Chief
Gerald is a retired USAF Colonel and command pilot with over 8500 hours flying time in several AF aircraft, including the A-10, B-52 and T-38. He has logged time in many civilian aircraft from the Piper Cub to the Cessna Citation. He retired after 31 years of service as the 917th Operations Group Commander at Barksdale AFB, LA. When he is not spending time in his woodworking shop, he is working as the crew chief for Billy and his Pitts at air shows, or for Dave and his motorcycle at races. He is also the truck driver and logistics coordinator for moving the motorcycle all over the country when Dave performs with Billy in Sibling Rivalry.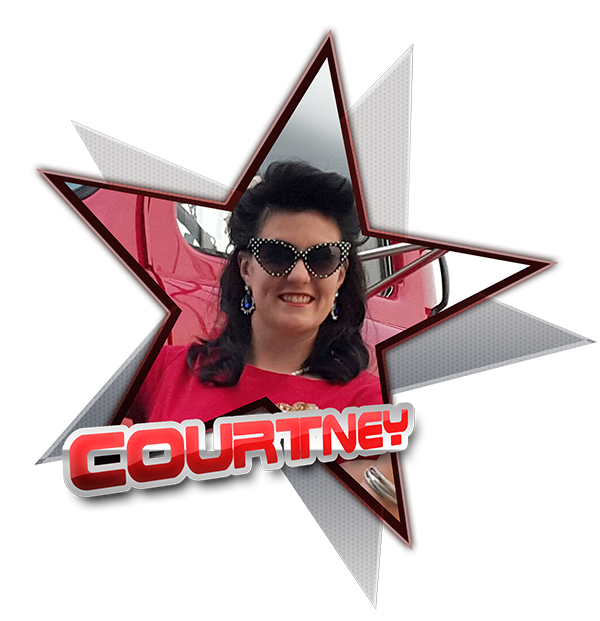 Courtney
Aerial Refueling Technician
Courtney is a recent graduate from The Ohio State University, majoring in Strategic Communications with a minor in Visual Arts. She is also a Aerial Refueling Technician (Boom Operator) on the KC135R Stratotanker with the USAF Reserves and has flown over 1,000 hours refueling all types of military aircraft. She currently holds the rank of Technical Sergeant.